Get 3 Free Quotes From Vetted Roofers in Southend-on-Sea
Welcome to the roofers page in Southend Tradespeople; the place to visit when you need 3 quotes for any roofing enquiry, domestic or commercial. Simply complete the Enquiry Form and you will be contacted by 3 of the best roofers in Southend; they'll quote you over the phone or visit your premises to give you a written quote.
All the roofers and emergency roofers we work with were specially handpicked, Vetted & Approved; there is no sign up form on our site, because we source the roofers we work with. This is to give our customers 'peace of mind' and 'security' knowing that they won't get ripped off by a 'rogue trader' when using our website.
Basically, we have done the hard work for you by sourcing some of the best roofing companies in Southend-on-Sea, roofing companies you can trust to carry out a professional job for an acceptable and reasonable cost.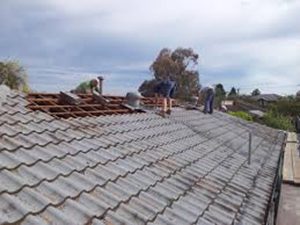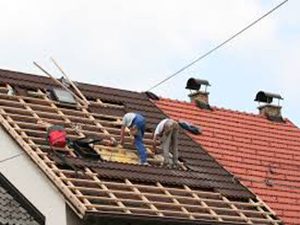 Southend Roofers Services
Roofing; domestic roofing, commercial roofing, emergency roofing. Flat Roofing; flat roof replacement, flat roof repairs, flat roof systems, asphalting, water proofing. New Roofs; gable roofs, asphalt shingles, slate roofing, metal roofing, hip roofs, mansard roofs. Roof Repairs; domestic roof repairs, commercial roof repairs, industrial roof repairs, emergency roof repairs. Chimney Stacks; new chimey stacks, chimney stack repairs, chimney stack replacement, chimney stack installation. UPVC Soffits and Fascias; soffit repairs, soffit installation, fascia repairs, fascia installation. Domestic Roofs; house roofs, bungalow roofs, flat roofs, residential roofs, garage roofs. Commercial Roofs; school roofs, hospital roofs, shop roofs, office roofs, church roofs, pub roofs. Cladding; steel roof cladding, zinc roof cladding, copper roof cladding, wooden roof cladding. Tile Replacement; tile replacements, broken tile replacement, damaged tile replacement, slate tile replacement. Gutters; new gutters, gutter repairs.
Areas Covered
Southend-on-Sea, Westcliff-on-Sea, Chalkwell, Leigh-on-Sea, Hadleigh, Canvey, Benfleet, Rayleigh, Eastwood.